ROUND PIPE POLISHING MACHINE
Stainless Steel Polishing Machine Is Mainly Used For Polishing Of Stainless Steel Tube Surfaces. Its Automatic Production Process: Feeding, Polishing (Thousand Impeller, Hemp Wheel, Cloth Wheel, Wind Cloth Wheel) Plus Polishing Wax And Discharging. Due To The Mature Polishing Technology Of Stainless Steel Polishing Machines, It Is Highly Evaluated In The Decoration Industry, Saving Time, Simple Process, Good Quality, High Brightness, And Less Pollution.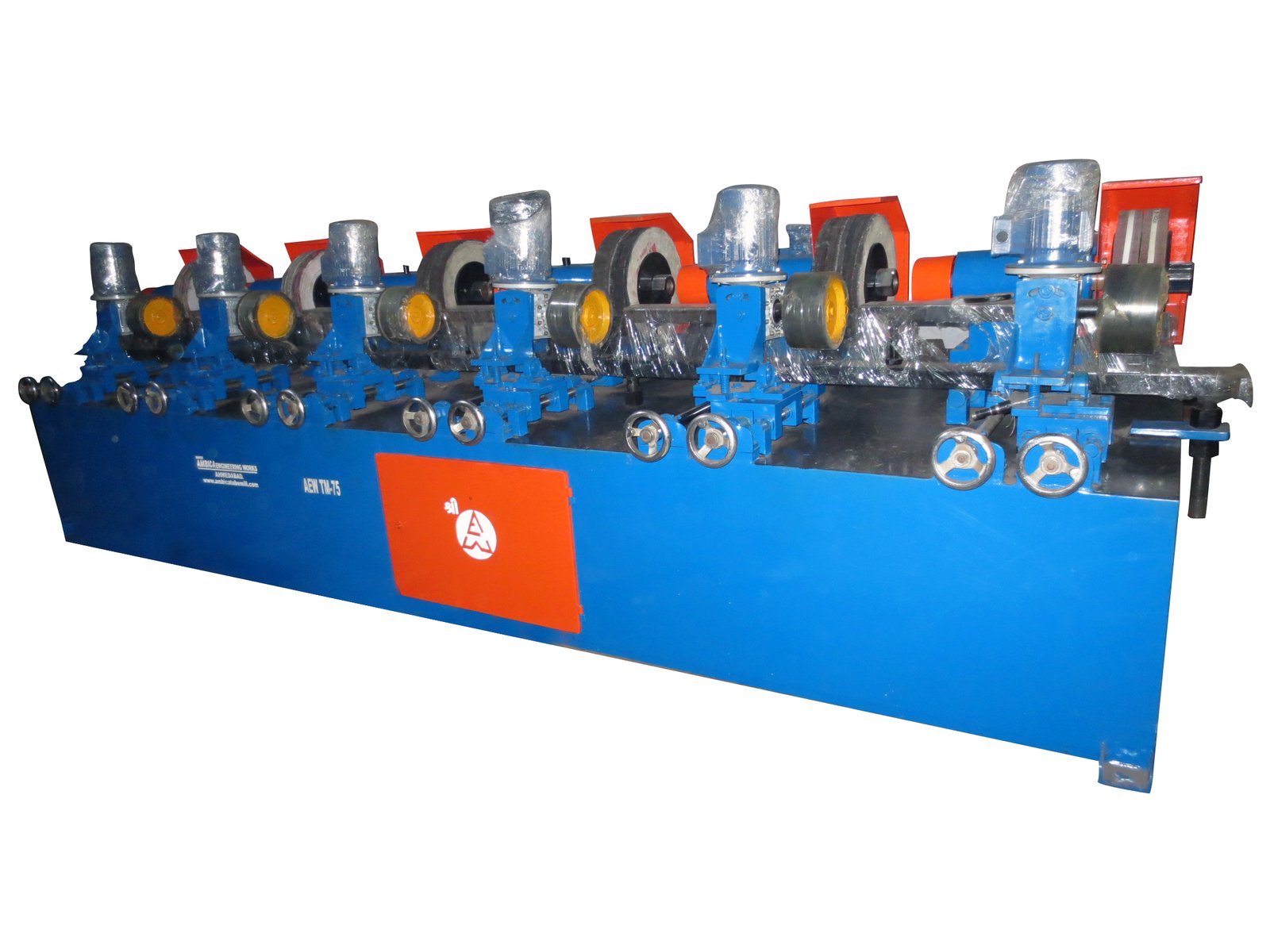 Features
The tube polishing machine series includes a round tube /rod polishing machine and a stainless steel pipe polishing machine. Round tube polishing machine is easy to operate and will produce top quality round polish tubes at high-quality polishing standards to meet the overseas/domestic market requirements.
| Model | SIZE RANGE (MM) | LENGTH (M) | SPEED (M/MIN) | SPACE REQUIRED WXHXL (M3) | POWER (HP) |
| --- | --- | --- | --- | --- | --- |
| AEWPPM 25 | Φ31.8~Φ101.6 | 3~7m | 3~10m | 3.5×1.8×21 | 40 |
| AEWPPM 75 | Φ31.8~Φ114.3 | 3~7m | 3~10m | 3.5×1.8×23 | 55 |
| AEWPPM 100 | Φ31.8~Φ114.3 | 3~7m | 3~10m | 3.5×1.8×25 | 65 |
| AEWPPM 125 | Φ31.8~Φ127 | 3~7m | 3~10m | 3.5×1.8×27 | 80 |